AEROS Plant It hydroponics system
Bestsellers
Complete aeroponic cloning system for 24 plants.
Code:

HG-12550195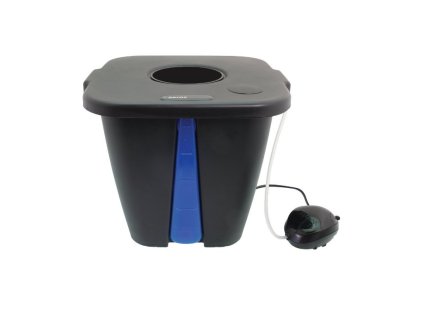 Code:

10134
AEROS Plant It
Deep Water Culture (DWC) hydroponic systems are meant to create a massive root system. These bucket systems utilize a pump on the bottom to keep a constant flow of air, all while adequately dispersing the nutrients.
AEROS Plant It Deep Water Culture systems are the perfect balance of user-friendliness and optimal yield. Once you try the AEROS Plant It Deep Water Culture hydroponic system - you'll never go back to anything else. Simplicity, healthy plants, and a bountiful yield will always have you turning towards the AEROS Plant It system.