BASIC 250w (60x60x150cm)
Code:
8712
Related products
Product detailed description
Detailed product description:
wireu2 Cable with EU socket 2m - 2x
wire25-1 Cable 3x1.5mm - 1m 2x
Cable tie up to 135 mm - 3x
LUMII 24 Mechanical timer for high inductive loads (1x600W HPS) - 1x
Rope Ratchet 2pcs suspension system, load 50kg - 1x
Hammer Reflector 470x470mm - Airontek - 1x
RAM fan 15cm (15W) -1x
SJ-DS60-30 Secret Jardin Dark Street (60x60x150 cm) rev. 3.0 - 1x
ETI-250w Magnetic ballast ETI UAL 250W with thermal protection - 1x
venttt100 TT 100mm / 187m3 -1 x
PK-K2600mini / 100 Prima Klima ECO filter K2600mini 100mm, 240 m3 / h - 1 x
aluline102 Aluflex - flexible hose 100 mm (1 m) - 1 x
BL-SG250 Sylvania Grolux 250W - 1x
For this set we recommend the following substrates or pressed coconut briquettes, which are not part of the set:
BioBizz Light-Mix 50l + BioBizz Starters pack
UGro + Jungle Indabox StarterPack URBAN X
9 x 5,7l flowerpot.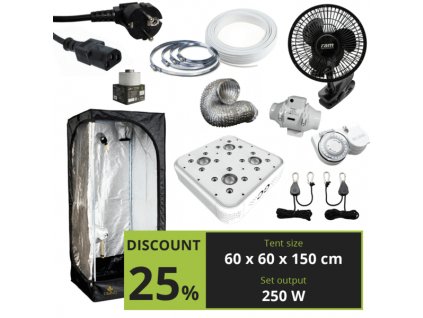 Complete setup with GREENCEPTION GC4 128W
Code:

8640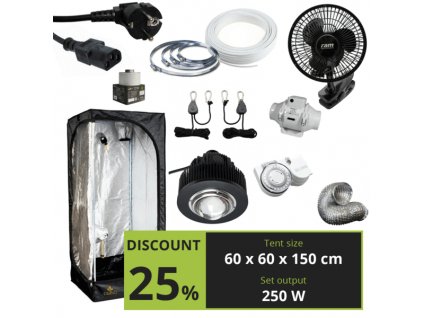 Complete stup with OPTIC 1XL COB LED Grow Light 100W 3500k COB
Code:

8643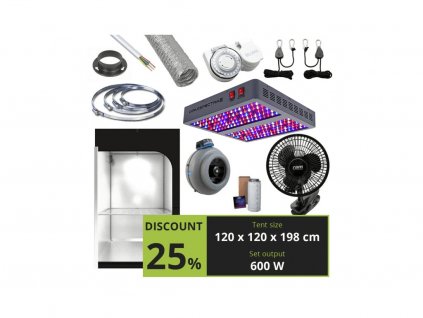 Complete setup with Viparspectra V900
Code:

8658
Be the first who will post an article to this item!
Only registered users may post articles. Please log in or register.
Be the first who will post an article to this item!