Large vertical systems for hydroponics
Bestsellers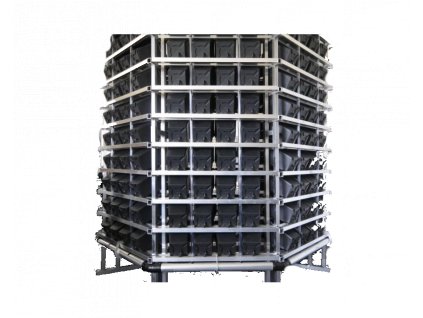 Pi-Rack - vertical grow system for 350 plants.
Code:

9654
Large Vertical Systems
The world is becoming obsessed with vertical growing because it's sustainable, economical, and utilizes a small amount of space. We carry the best vertical hydroponic systems that the world of indoor agriculture has to offer.

Pi-Rack's vertical hydroponic system is capable of growing up to 350-plants. This immense number is ideal for commercial growers that are in need of large-scale cultivation - without needing massive amounts of space.
This system perfectly utilizes 3-4 600-Watt HPS bulbs to power this large scale vertical system. When you need the best large vertical system, look no further than here.