Atami ATA Organics Bio Bloombastic, 1L
Special enzymatic cocktail, flower stimulator Bloombastic 100ml. Atami Bloombastic is the perfect combination of minerals and stimulants for the flower phase and ripening.
Bio-Bloombastic is a powerful and nutritious flower stimulator from Atami. Compared to the classic Bloombastic, it is 100% biological. Nutrient Content in Stimulator: NPK 0-9-12. Can be used together with basic fertilizers. Atami Bio-Bloombastic is not suitable for capillary irrigation (hand-over only). It strengthens the immune system of plants and helps in stressful situations. Atami Bio-Blombastic is highly concentrated, enough for 1-2 ml of stimulator per liter of water. Suitable for cultivation in soil and soil substrates as well as for coconut substrates and mats.
Keep out of the reach of children.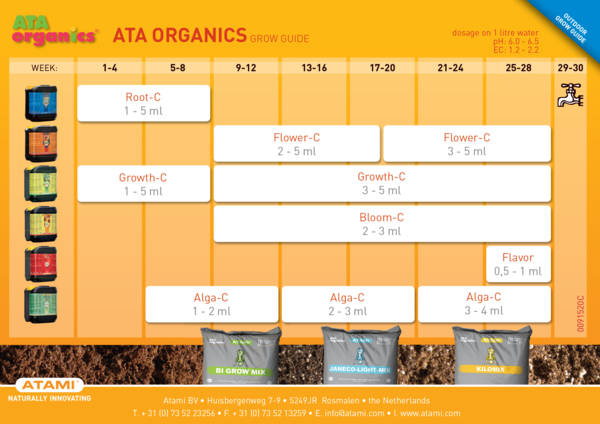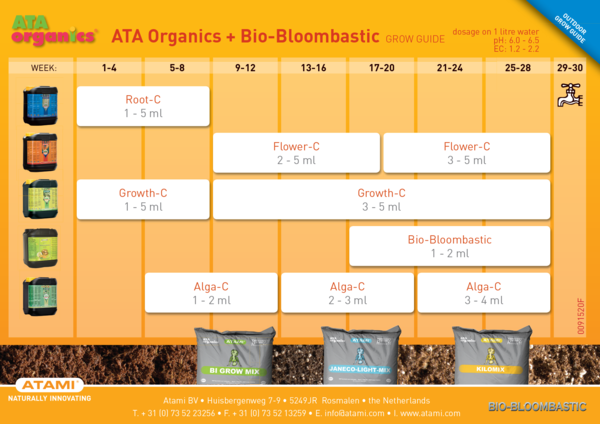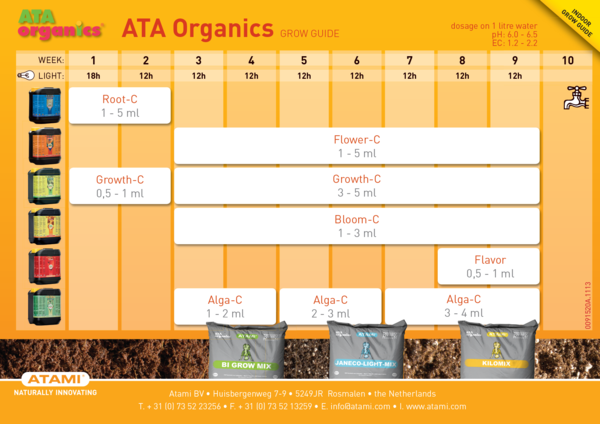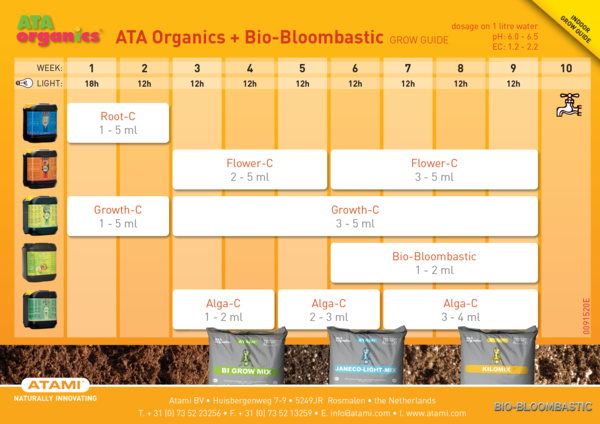 Be the first who will post an article to this item!
Alternative products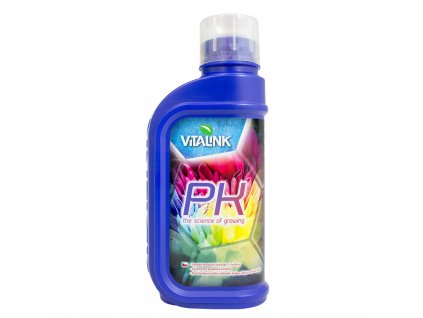 8444/250
8609/30M