Hesi Coco, 1L
Organic Stimulator of HESI Boost Flower with Natural Enzymes, Minerals, Trace Elements and Essential Nutrients. Hesi Boost is a flower activator and a fine leaf fertilizer. It strengthens the flowering, increases the sugar content of the fruit and improves the state of the plants.
Hesi Boost is an organic flower stimulator with essential nutrients. It is a mixture of fruit enzymes (such as galactol, melitose, alginic acid, ...), minerals, trace elements and basic nutrients of PK (phosphorus and potassium). The stimulator fits into hydroponics and soil substrates, regulates flower size and accelerates harvest. It strengthens the flowers and increases the yield.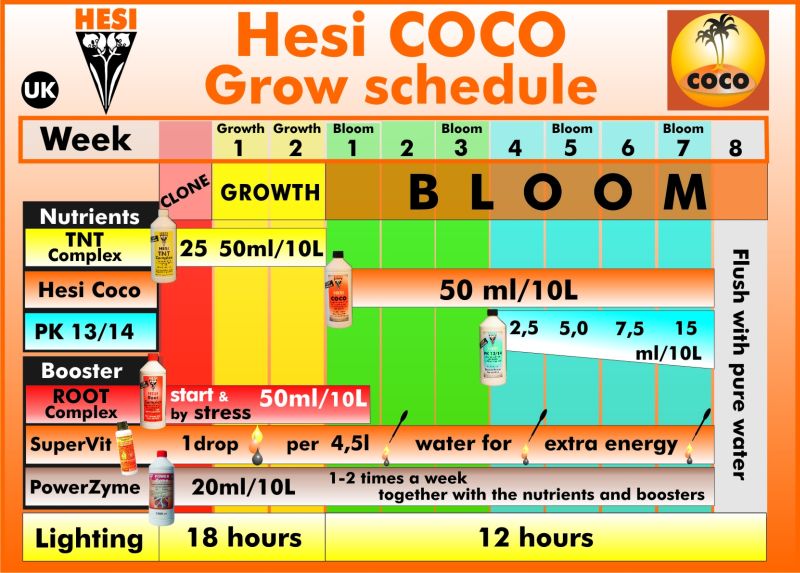 Be the first who will post an article to this item!
Alternative products
5508/1L