Hesi PK 13/14, 10L
Code:
2743
Product detailed description
Hesi PK 13/14 is a supplementary fertilizer from the Hesi range. It is used for hydroponic cultivation and for coconut substrates and mats. High potassium and phosphorus. It is recommended to use in the flower phase and in the absence of individual elements. The fertilizer contains no fillers and therefore no deposits occur.
Dosage:
In flowering phase of 8 weeks: 4th week of flowering 2.5ml per 10l 5th week of flowering 5ml per 10l 6th week of flowing 7.5ml per 10l 7th week of flowering 15ml per 10l 8th week of flowering - rinse with water. in a flowering phase lasting more than 8 weeks: In the middle of the flowering phase, start with a dose of 2.5 ml per 10 liters and increase the dosage to 15 ml per 10 liters. Add the highest dose values in the last week of the flower and rinse the water for the last week. Hesi PK13 / 14 is used in combination with the Hesi Hydro Bloom and Hesi Coco fertilizers.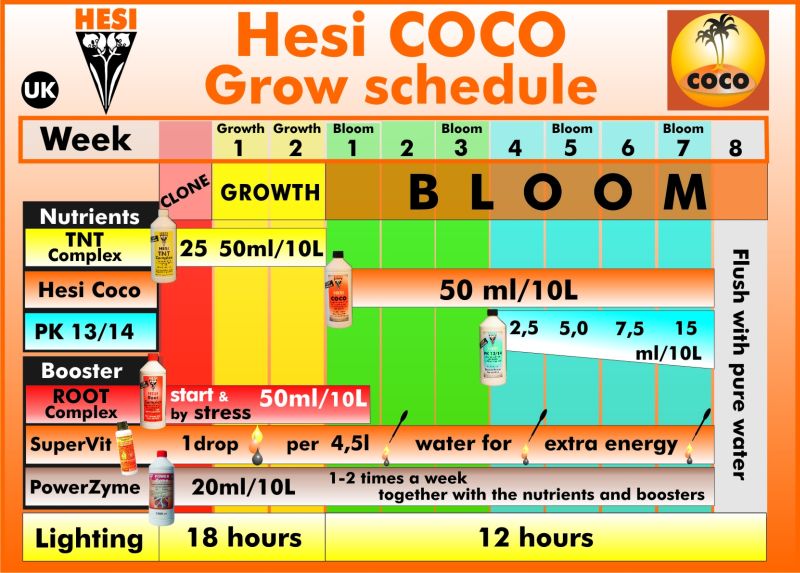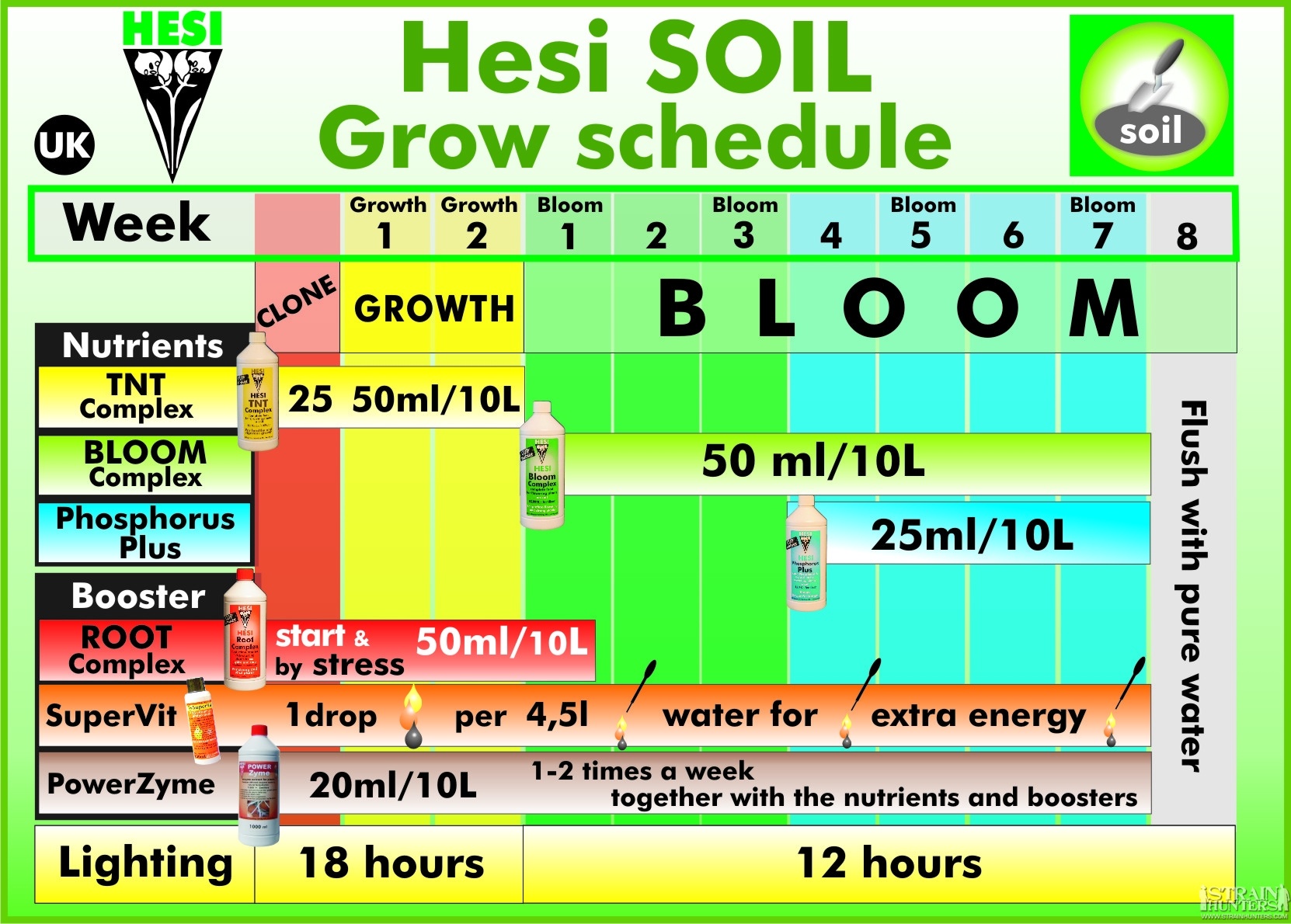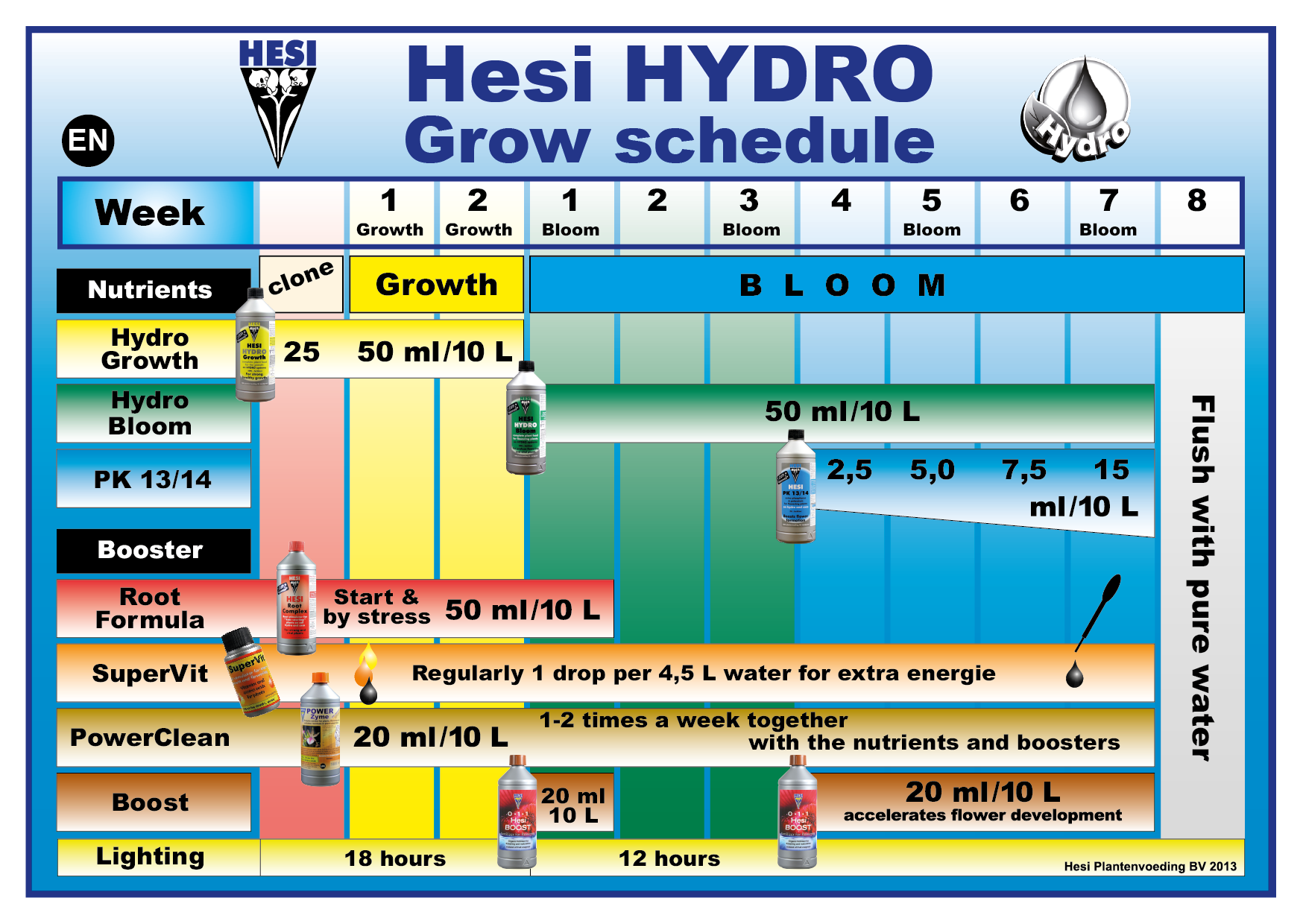 Be the first who will post an article to this item!
Only registered users may post articles. Please log in or register.
Be the first who will post an article to this item!