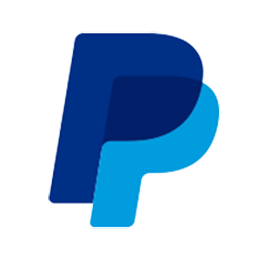 PayPal is one of the largest online payment processors in the world. After rising to prominence through its partnership with Ebay, online merchants all across the Internet accept PayPal as one of their accepted methods of payments.
Those who have never used PayPal may wonder why so many people use it as their only way to pay for online purchases. After you review the following seven advantages to using PayPal to buy online, you will likely want to start using PayPal yourself.
⬤

CREDIT CARD SECURITY
When you sign up for a PayPal account, you type in the credit cards and bank accounts you wish to use for purchases one time on the PayPal secure system. Once that is accomplished, you never again have to disclose your credit card information online. By paying with PayPal, you keep your credit card information private, meaning that you can shop without worrying about a hacker downloading your account data from your online merchant.
⬤

FLEXIBILITY
Relieve yourself of the embarrassment and hassle of trying to purchase goods and services online only to have your credit card declined. Because you can set up multiple bank accounts, debit cards, and credit cards to fund your PayPal account, you can rest assured that your PayPal purchases always go through the first time. PayPal will then look for funds from your sources based on the order you define.
⬤

SEND MONEY
Whether you need to send money to a child at college or a friend in trouble across the globe, PayPal users can instantly transfer money to them with just a click of the mouse. Save time and money over costly Western Union style transfers while getting money to where you wish to send it faster than ever.
Buyers Can Checkout Without a PayPal Account too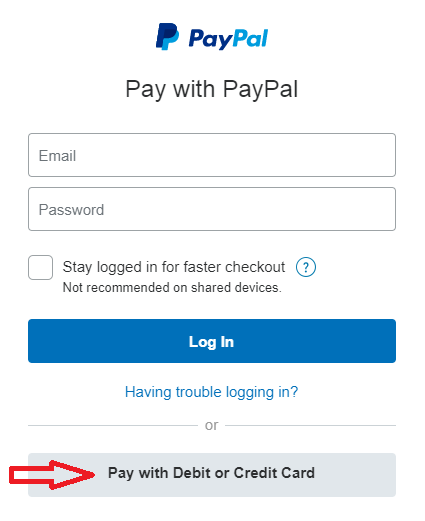 ⚠️ PayPal has optimized the checkout experience with an exciting improvement to our payment flow.
For new buyers, signing up for a PayPal account is now optional. This means your customers can complete their payments first, and then decide whether to save their information in a PayPal account for future purchases. The checkout is more convenient, resulting in more completed sales and satisfied customers.
Best of all, this upgrade requires no action on your part. The checkout automatically applies to Website Payment tools like Buy Now Buttons, Donations, and PayPal Shopping Cart, as well as our Request Money and PayPal Invoicing features.
Here's how this easier checkout works:
Customers enter their name and shipping address. They're prompted for their credit card, email address, and phone number. (Optional) After reviewing their information, they may choose to save their information by creating a PayPal account to make future transactions faster.

Please note that PayPal's fraud prevention measures remain in effect for buyers who use this checkout. PayPal applies the same techniques for this checkout as it does for other transactions.
To turn the feature off, simply go to the Profile subtab, click on Website Payment Preferences under the Selling Preferences column, and check the yes/no box under PayPal Account Optional.
⚠️ This feature is available to Premier and Business account holders only.