Atami ATA Organics Root-C, 100ml
ATA Organics Root-C is a biological fertilizer that provides healthy and massive root growth. At the same time, it helps to resist the root system. It is recommended to use the first 3 weeks of the growing cycle. 
Biological root stimulator ATAMI ATA Organics Root-C. The root stimulator promotes a healthy and high-quality development of the root system of the plant. It increases its vitality and defenses. It acts as a preventative against mold infestation. ATAMI ATA Organics Root-C Root Stimulator is used throughout growth. Use ATAMI ATA Organics Root-C along with Atami Ata Organics fertilizers and accessories to maximize yield.
Keep out of the reach of children.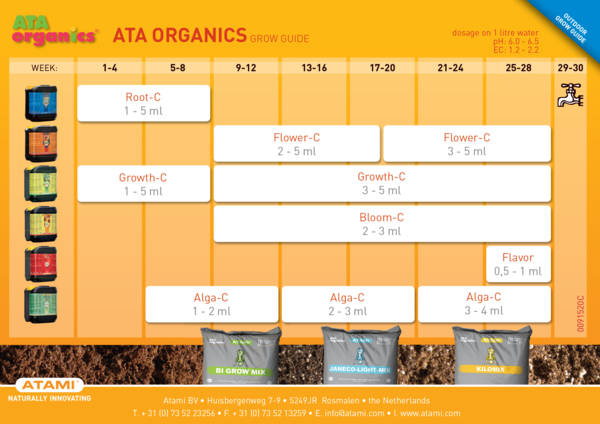 Be the first who will post an article to this item!
Alternative products